Lowestoft Maritime Museum and the Coronavirus
Regrettably due to Coronavirus it was decided to close the museum immediately and remain closed for the foreseeable future or until such time that it is safe to re admit the public.
At a recent meeting of the museums trustees the question of reopening was discussed in depth with the final decision from a vote was all in favour that the museum should remain closed until 2022.
The trustees also decided that it would only be right and proper to contact all of our volunteers to ask for their opinion regarding the decision, all voted in favour that the museum to remain closed.
The decision to remain closed has been made in the name of Health and Safety for the volunteers and members of the public alike.
We would like to take this opportunity to apologise to all visitors who had planned to visit. Apologies also to the education system who had planned a visit.
For more information please check our website that will be updated regularly.
Finally the members of the society wish you the public a safe journey over the coming months and hope to see you on the other side.
Welcome to Lowestoft Maritime Museum
The Museum is now closed for the Winter. Thank you to all who visited us during the year.
We hope to see you again next year, with the museum opening at Easter.
Close to the  North Sea in Lowestoft's lovely Sparrow's Nest Gardens, Lowestoft Maritime Museum offers a fascinating few hours of enjoyment and discovery for all ages.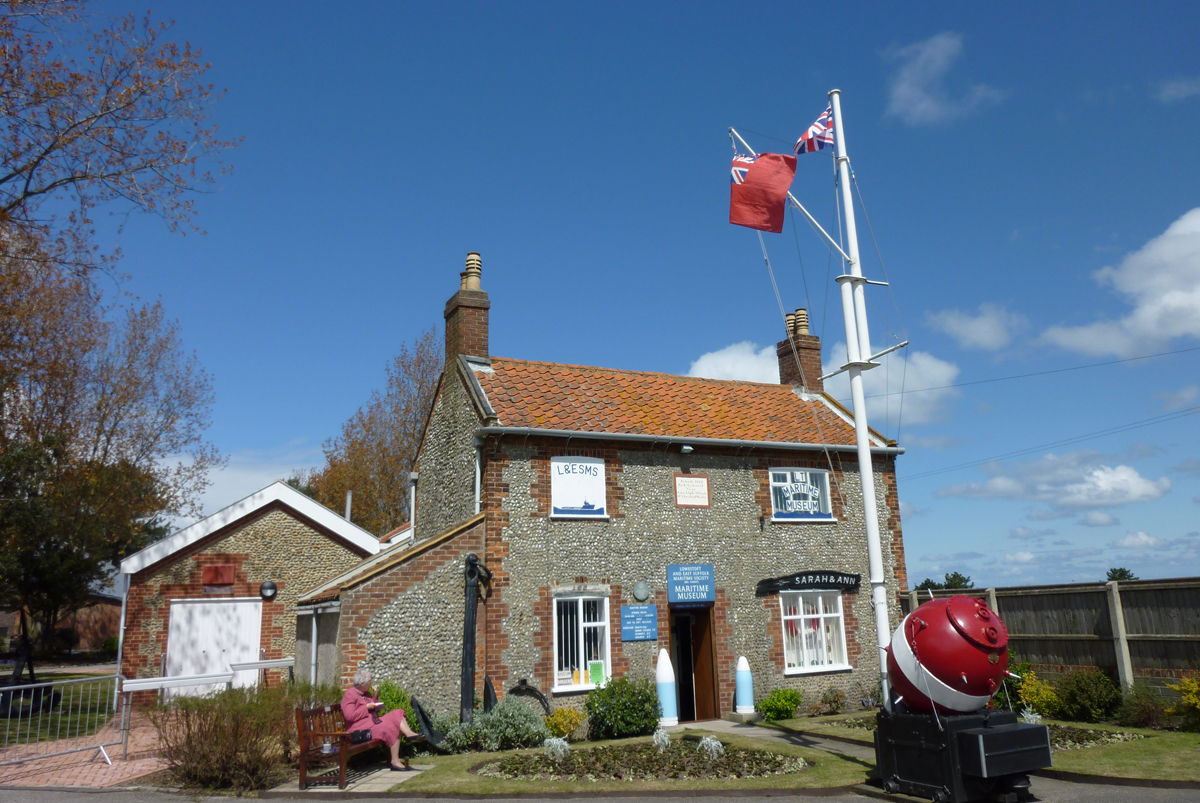 "What a wonderful record of Lowestoft's Heritage."
David Cleveland, Berkshire.
Due to a change of plans the museums open day that was planned for 25th March to recruit new volunteers has now been moved to 7th May from 10.00am until 12.00 so if you are interested please come along. Training will be given so Marine experience not essential. NB:...
Come along and explore this tardis of a museum, while celebrating our anniversary with free admission from Monday August 12th to Sunday 18th. Fishy Family Fun for all the family Join Captain Crabbe and Admiral the cat for a fun filled summer at Lowestoft Maritime...
Michael Page's photo above (see www.norfolkskyview.flyer.co.uk) shows the port as it is today. In the foreground facing the rising sun, a recently developed area where large offshore structures are built. On the western side of this large dock, formerly the Trawl...
read more
Contacting the museum
We welcome feedback and additional information about our collections.
Lowestoft Maritime Museum
Sparrows Nest Gardens
Whapload Road
Lowestoft,
NR32 1XG
General enquiries
For all enquiries please email : admin@lowestoftmaritimemuseum.co.uk
Contacting the chairman
You can contact our  Chairman direct  on 01502 569165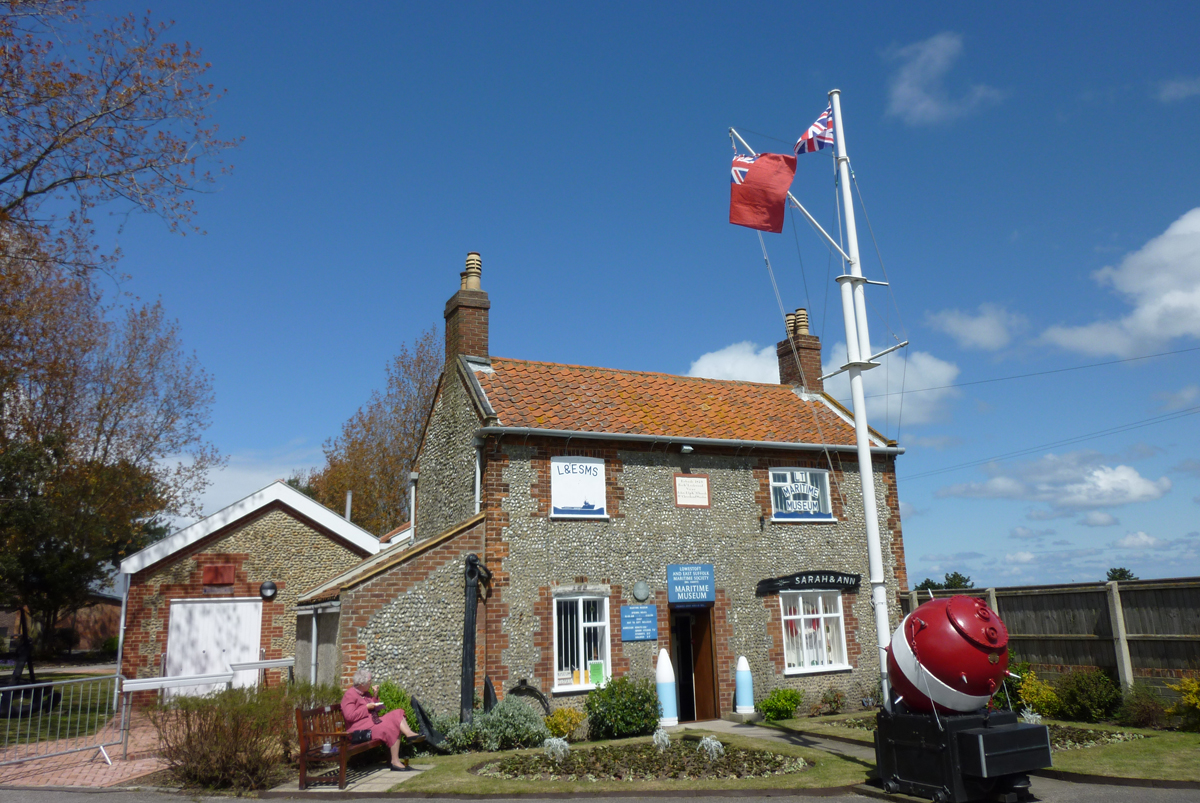 Facebook
Please come and find us on Facebook.
Twitter
Please come and follow us on Twitter.