Welcome to Lowestoft Maritime Museum
2018 is not only the 60th anniversary of the formation of the Lowestoft & East Suffolk Maritime Society but also the 50th anniversary of the opening of the Lowestoft Maritime Museum.
Just a reminder that the museum is now CLOSED for the winter  so we hope we will see you  on Saturday 6th April 2019 when we reopen for the 2019 season.
We will be looking to recruit new members during the winter in preparation for our reopening Easter 2019. If you would be interested in helping staff the museum during our open season or working behind the scenes do not hesitate to contact us , we are happy to welcome new members at any time. Keep an eye out for our recruitment day .
Nestling beside the North Sea in Lowestoft's lovely Sparrow's Nest Gardens, Lowestoft Maritime Museum offers a fascinating few hours of enjoyment and discovery for all ages.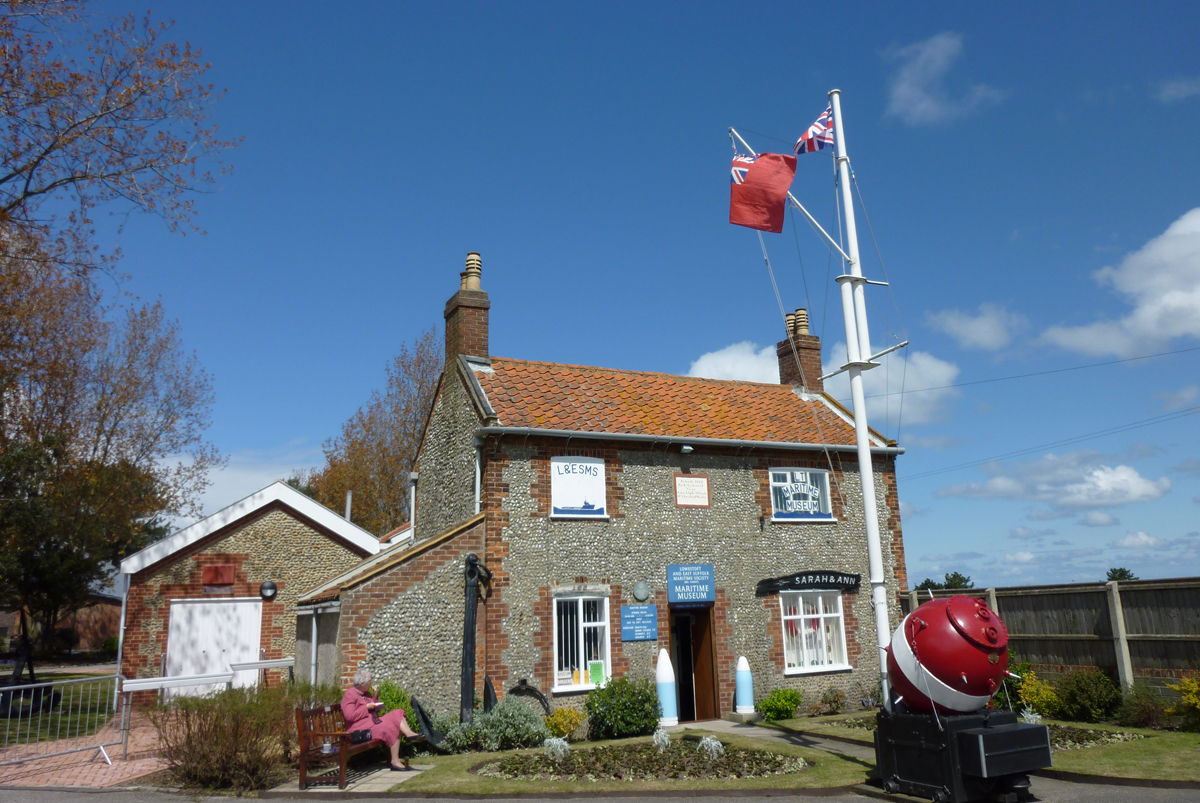 "What a wonderful record of Lowestoft's Heritage."
David Cleveland, Berkshire.
In the early 1900s Lowestoft's fishing village – known as The Grit – was home to 2,300 people, schools, churches, shops and 13 pubs. What made it such a special community and why did it disappear? Meet no-nonsense fisherman, Ned; Billy, a larger-than-life skipper...
read more
The Museum will be open with free entry on the 16th  2018 September as part of the 2018 Lowestoft Heritage Open days. Normal opening times apply.
read more
Michael Page's photo above (see www.norfolkskyview.flyer.co.uk) shows the port as it is today. In the foreground facing the rising sun, a recently developed area where large offshore structures are built. On the western side of this large dock, formerly the Trawl...
read more
Contacting the museum
We welcome feedback and additional information about our collections.
Lowestoft Maritime Museum
Sparrows Nest Gardens
Whapload Road
Lowestoft,
NR32 1XG
Telephone: 01502 512434
General enquiries
The Secretary Lowestoft Maritime Museum, 01502 512434.
Email: admin@lowestoftmaritimemuseum.co.uk
Contacting the chairman
Our Chairman is currently unavailable so please e-mail admin or leave a message on our answer machine.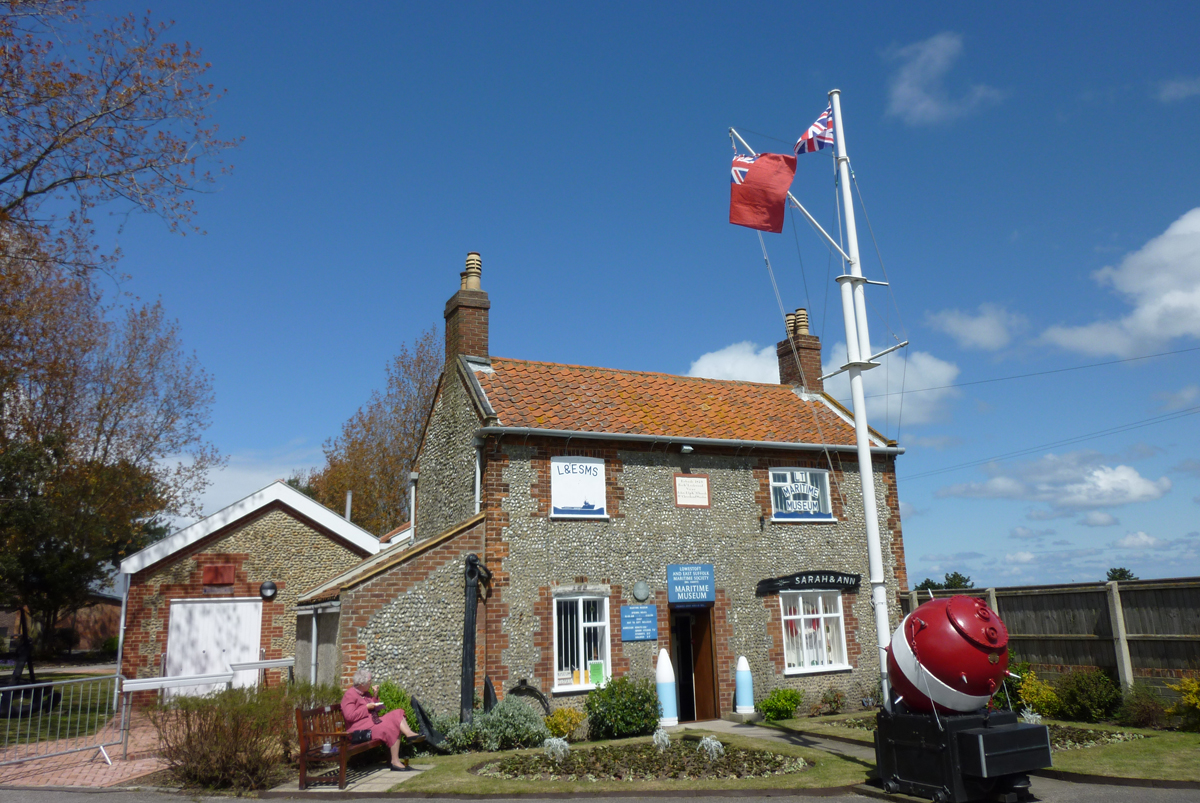 Facebook
Please come and find us on Facebook.
Twitter
Please come and follow us on Twitter.