The entrance and reception through the cottage door leads to the museum, which contains many large displays, models and  artifacts. The museum also houses a variety of short video/audio films on the history of the port of Lowestoft.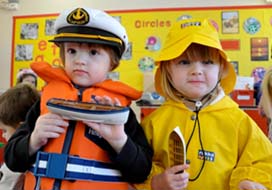 The Museum offers visitors an extensive series of displays, with many hands-on activities including lots for children and a small cinema where you can see wonderful archive film footage.  If you haven't visited for a while, you'll be surprised to see how much there is!
It's a volunteer run museum and everyone in our team is passionate about our collections – which are fantastic! – and the stories they have to tell. Do say hello as you go round as we'll be happy to have a chat.
The museum began life in 1968 and over the years local people have raised funds for various extensions and redevelopments. The most recent was in 2010, when a Heritage Lottery Fund grant made possible a major overhaul of displays.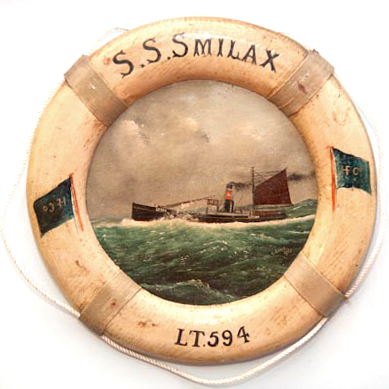 We recommend you allow 1.5 to 3 hours for your visit as there's lots to see and do!
Here's a selection of just some of the things you'll be able to discover;
• Lowestoft – from a fishing village to a thriving port
• Childrens' maritime identification trail.
• The great days of shipbuilding on Lake Lothing
• The invention of the Hovercraft
• Lifeboats, lighthouses and beach men
• Hats for small visitors to wear for their visit – fisherman, captain, sailor or pirate?!
• Steam drifters and Scottish Lassies
• Lowestoft's connection with Madam Prunier and her London restaurant
• Historic photographs and paintings*
• Jigsaws and childrens books featuring boats, sailors and tales of the sea.
• Lowestoft at war
• Stunning scale-model boat collection
• Working VHS radio to listen into passing ships
• Museum cinema with fascinating archive films
*143 works from our art collection are on www.bbc.co.uk/arts/yourpaintings